ClaCa Design on the way to a fully circular bag
Since June ClaCa Design and its studio are located in Deventer. ClaCa Design is a sole proprietorship of Claudia Casagrande, where beautiful leather bags are designed and made.
My dream was entrepreneurship. After a search of years, I have found the challenge to be able to do business. Having my own studio where I design and make beautiful bags in my own way, but especially work bags. No large editions, but a functional beautiful bag that suits you especially. Of course there is also a webshop and a collection is in the making.
My biggest dream is to make a completely circular bag. That's a big thing to find out. Until I came into contact with Saxion University of Applied Sciences. I thought it was a nice challenge for students. I submitted my question/wish to Saxion and four students took up this challenge: Jacob Stuiver, Dave Vruchtenveen, Koen Smeijers and Niek Kosse of the Minor Circular Economy. They are completely immersed in the assignment.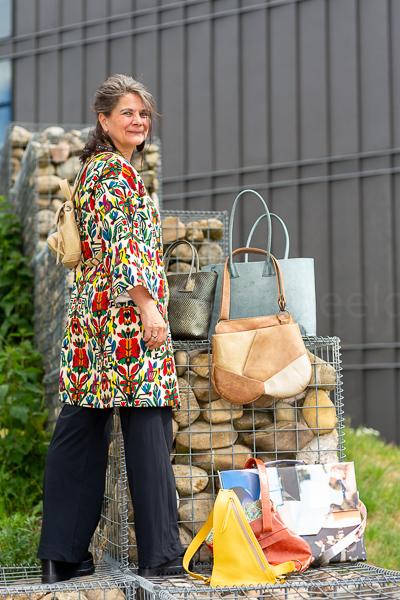 How do you make a fully circular bag?
Making a bag is not just a piece of yarn and leather. ClaCa Design wants to include a line of fully circular bags in addition to the current bags. A bag made of recycled leather or a good alternative to leather, but also use yarn, glue, lining, reinforcement and haberdashery that are manufactured in a circular way. Fortunately, the students for the Minor Circular Economy have collapsed here. Unfortunately, we were never able to meet in person and everything took place digitally. However, this was no obstacle to carrying out the assignment. We have found a good way to tackle it digitally and we have been in regular contact so that the assignment could be carried out properly. I did miss the personal contact and the opportunity to show how my products are manufactured in the studio.
The result of the research by the students was so well executed that ClaCa Design was able to immediately start working on the first steps towards a fully circular bag. Alternative leather options and supplies for recycled leather. A natural type of glue has now also been used and there has been a first contact for circular yarn with WEAR2GO.
Now a few weeks later, the first Pinatex bag has also been designed and made for the supplier of Pinatex Netherlands. Piñatex is an innovative material made from discarded pineapple leaves and is a by-product of existing agriculture.
Further steps will follow to achieve a fully circular bag. Although finding haberdashery is still a real challenge. However, this won't stop me.
Great developments for ClaCa Design. And what's so great is that you can also place challenging assignments with students as a one-man business. A whole new world opens up for the students, but also for me as a client. A very instructive period in which you are challenged to think about new things. Something I could never have tackled on my own.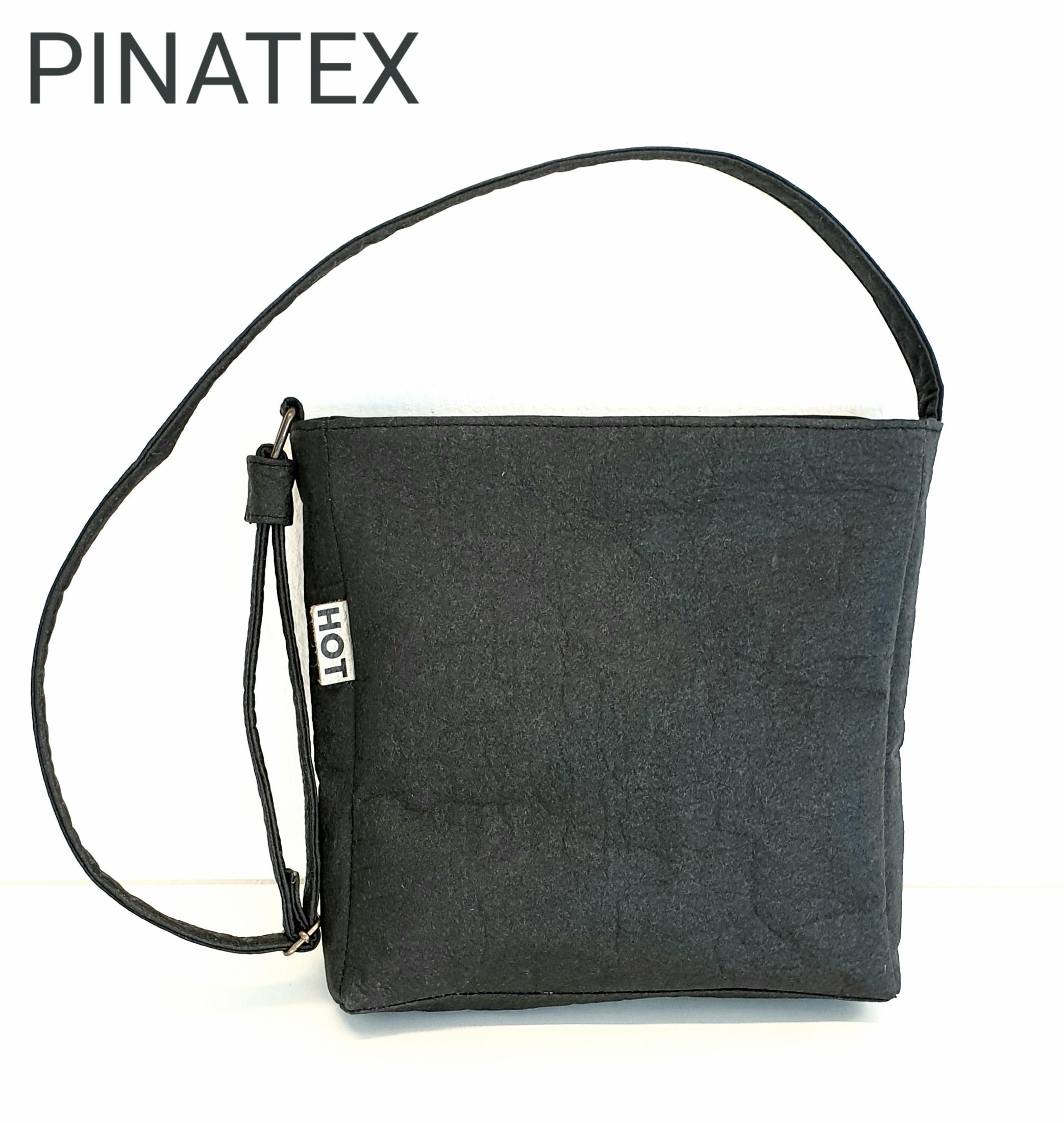 The students have drawn a cycle for ClaCa Design with the online tool 'Circular Organisation'. This cycle can be found here.