Saxion Business Model Lab Get inspired by the Business Model Cards
Learn from the success of others
Go to the tool
Saxion adapted very quickly to the new circumstances so the education could go on. But we all experienced how difficult it can be to connect through a screen. In my project, I asked how digital tools help or hinder a collaborative relationship between students and teachers to happen.
Read the full story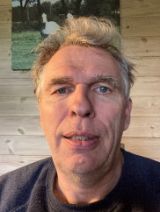 The 'The investment pays off' project is a project that focuses on smart electricity grids at the local level. In order to be smart, physical adjustments are needed to be able to store electricity/energy, to supply each other and facilities to really influence demand.
Read the entire research Want to work with us?
Get to know the Business Model Lab community
Get to know us